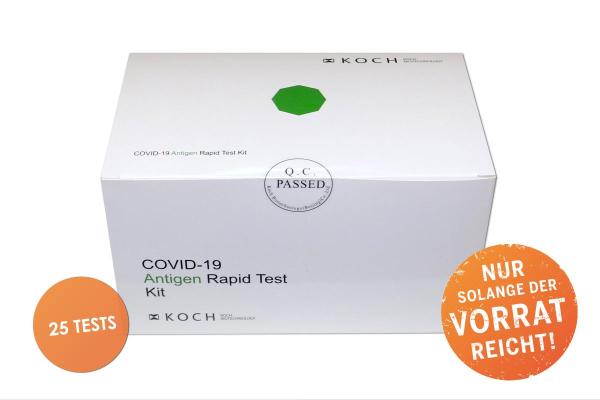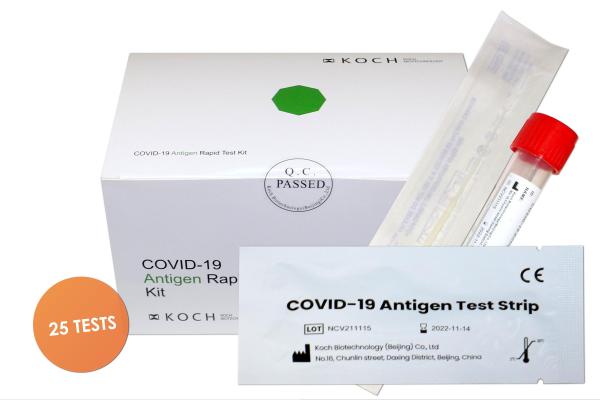 Need larger quantity, for less condition?
Visit us at bagobag.com
Fast delivery of high quality rapid tests
Description:
The
Koch
Antigen Rapid Test (Colloidal Gold). Lateral flow immunoassay for qualitative detection of nucleocapsid protein antigen with gentle nasal swab.
Ergebnisse innerhalb von 15min.
BfArM registration number:
AT487/21
Specificity:
99,30%
Sensitivity:
98,50%
Accuracy:
99,00%
Size:
21x13x12cm
Weight:
0,25kg
Fast delivery
Details:
Properties:
Delivery terms:
- Germany: within 3 days after order.
- Austria & Switzerland: within 5 days after order.
Content:
25 test kits per packaging unit (PU). Each test kit is again individually, practically and safely packed.
Keywords: koch corona test 25s - 2in1 pro - rapid antigen test - sars-cov-2 - naserachen - mundrachen - nasopharynx - oropharynx - 2in1 - online shopping - omicron
Pour plus d`informations, s`il vous plaît visitez le
page d`accueil
pour ce produit.