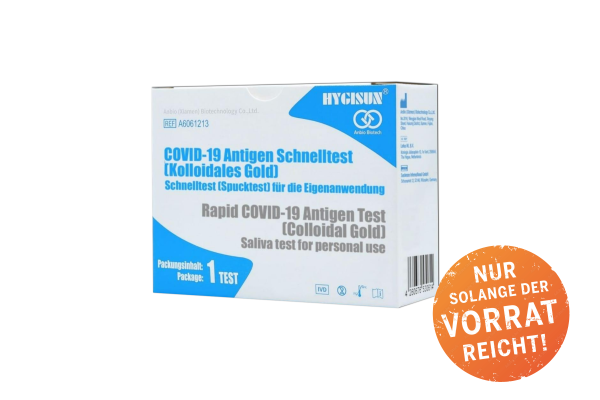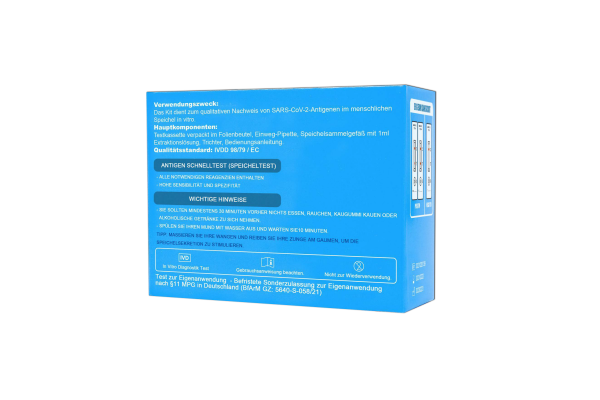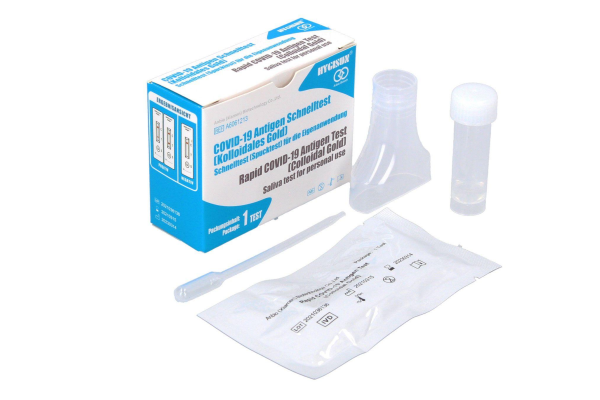 Geprüfte Qualität und schneller Versand

Test mit Laienzulassung für Endverbraucher

Produktbeschreibung: SARS-CoV-2 Antigen Rapid Test Kit (Colloidal Gold Immunochromatography). Das Produkt ist für den qualitativen Nachweis von Antigenen gegen SARS-CoV-2 in klinischen Proben (Nasenabstrich) bestimmt.
Ergebnisse innerhalb von 15-25min.



BfArM Registrationsnummer:

5640-S-104/21

Spezifität: 99,62%
Sensitivität: 95,06%
Genauigkeit:

Kartonmaße: 60x30x50cm
Kartongewicht:

Lieferzeit:
- Deutschland: 3 Tage nach Bestellung.
- Österreich & Schweiz: innerhalb 5 Tage nach Bestellung.

Versandkosten:
- Österreich: Express 35 € pro Karton
- Schweiz: Express 40 € pro Karton
Kartonmaße: 48x59x46cm


Evaluiert durch das Paul-Ehrlich-Institut.

Das Bundesinstitut für Arzneimittel und Medizinprodukte (BfArM) hat diesen Antigentest für die Selbstanwendung durch Laien zugelassen.

So können Sie sich jederzeit schnell und einfach auf eine SARS-CoV-2-Infektion testen.

Egal ob bei Familienbesuchen oder in Restaurants und anderen öffentlichen sowie kulturellen Einrichtungen. Selbsttests werden zu einem wichtigen Bestandteil der Maßnahmen zur Eindämmung der Pandemie.

Angenehme Nasen-Abstrichmethode.

Inhalt: 1 Testkit pro Verpackungseinheit (VE) Jedes Testkit ist nochmals einzeln, praktisch und sicher verpackt.
Kurzstichworte: Antigen Test Hygisun • Antigentest Laien kaufen • Selbsttest negativ • Selbsttest zu Hause Corona • Antigen Test machen • Selbsttest Laien • Antigen Test Schnelltest • Selbsttest Unternehmen kaufen • Selbsttest verpflichtend • Selbsttest vorderer Nasenbereich • Schnelltest wo kaufen • Selbsttest wie weit in die Nase • Selbsttest vom Arbeitgeber
Unfortunately there are no review yet. Be the first who rate this product.