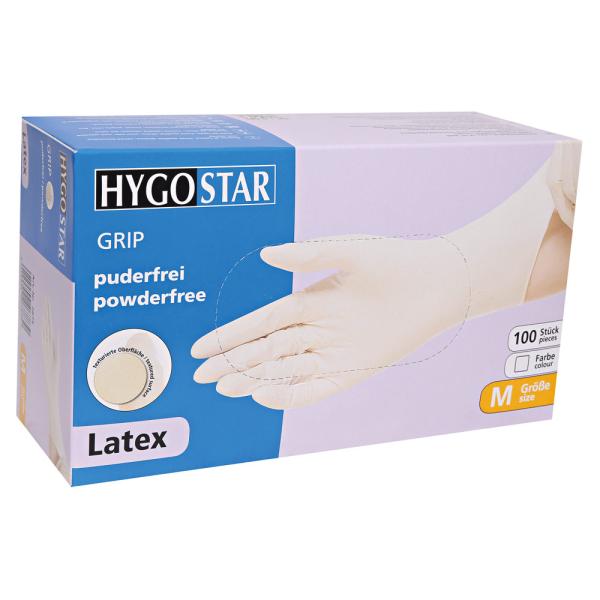 You need larger quantity, for less conditions ?
Order directly on bagobag.com
High quality gloves
Product desciption:
The powder-free and non-sterile disposable HYGOSTAR Latex Hygiene Gloves GRIP are suitable for use in the medical field. Their processing ensures naturally good tolerance and reduces allergic reactions. The gloves are used in both human and veterinary medicine, food industry, household, cosmetic treatments, workshop and many other areas.
Material:
Latex
Color:
white 
Characteristics:
mbidextrous, powder-free, non-sterile, skin-friendly, suitable for contact with food, finger-textured
Usability: Disposable 
Size
: M
Length:
Country of manufacture: 
Examination and protective gloves
Information:
Delivery terms:
- Germany: 2-3 days after order.
- Austria & Switzerland: within 3-4 days after order.
Shipping:
- Austria: Express 25 € per carton.
- Switzerland: Express 30 € per carton.
Content:
100 gloves per packing unit (PU). 
Brief keywords: examination gloves, protective gloves, disposable glove, disposable examination gloves.